Golf
Golf competes in the Fall and Spring semesters. Learn more about HACC's golf program.
When does golf start?
Physicals: 
Aug. 29, 4 p.m. in the Evans Center
Organizational meeting:  
Wednesday, Aug. 31, 2016 at 7 p.m. in the Evans Center Room 102
You must have a physical before attending tryouts.
Contact Coach Tim Birney at tim.birney@live.com for more information. What golf course does the team use?
HACC's home golf matches take place at Dauphin Highlands.
How did the 2015-16 season go?
The golf team had a very successful year.  They won the Lehigh Carbon tourney and the Regional Qualifier tourney.  They scored the lowest score ever for HACC Golf with a 302 at the Regional Qualifier.  At Regionals, the team struggled just a bit and finished 5th of 9 teams.  Kent Umberger qualified for Nationals and Stephen Rulis is the second alternate.  Kent will be going to compete in Chautauqua, NY, in June.  The team will hope to have at least 4 returning golfers for the 2016-17 season and are poised to once again qualify for Regionals.  Coach Birney is excited and pleased with this season and is looking forward to building on this next year. 

All Conference:
Kent Umberger
Stephen Rulis
 
All Region:
Kent Umberger - Second Team
 
Athletic Banquet Awards 2015-16:
Leadership - Kent Umberger
Sportsmanship - Stephen Rulis
Bulldog Award - Stephen Berger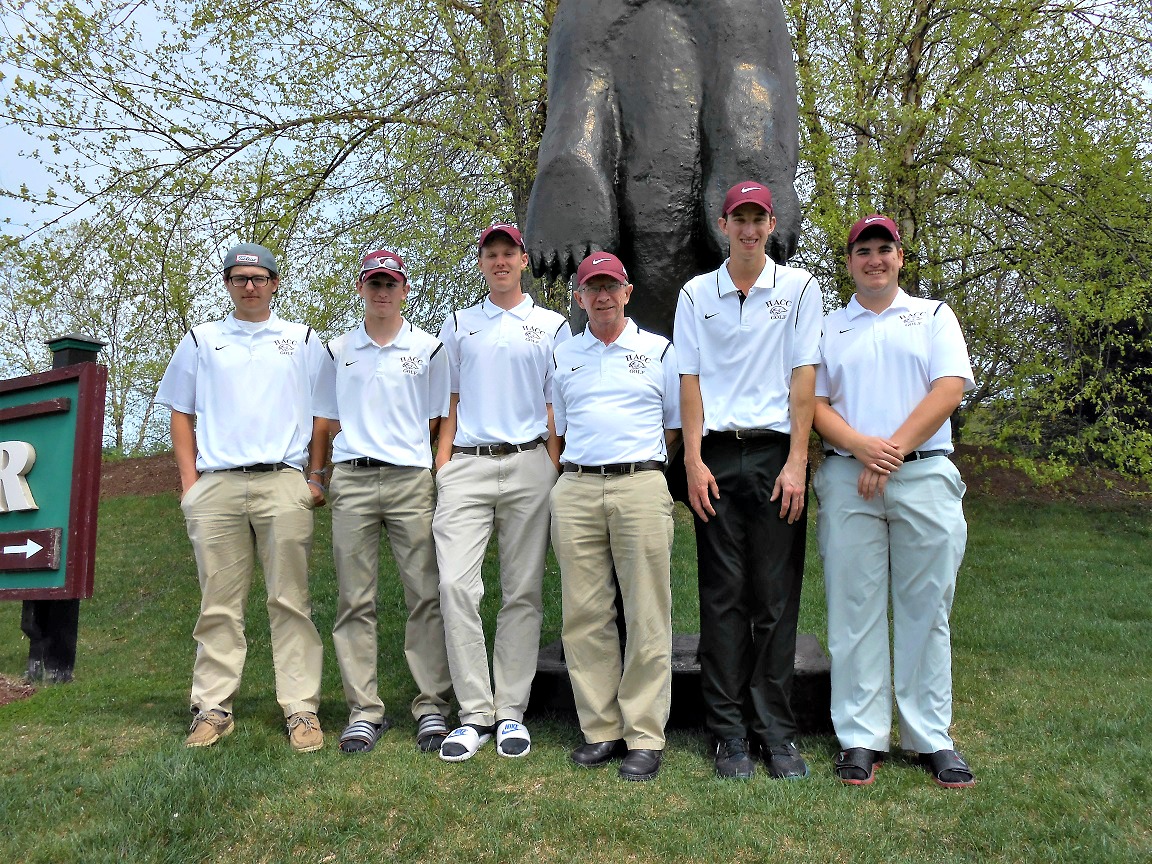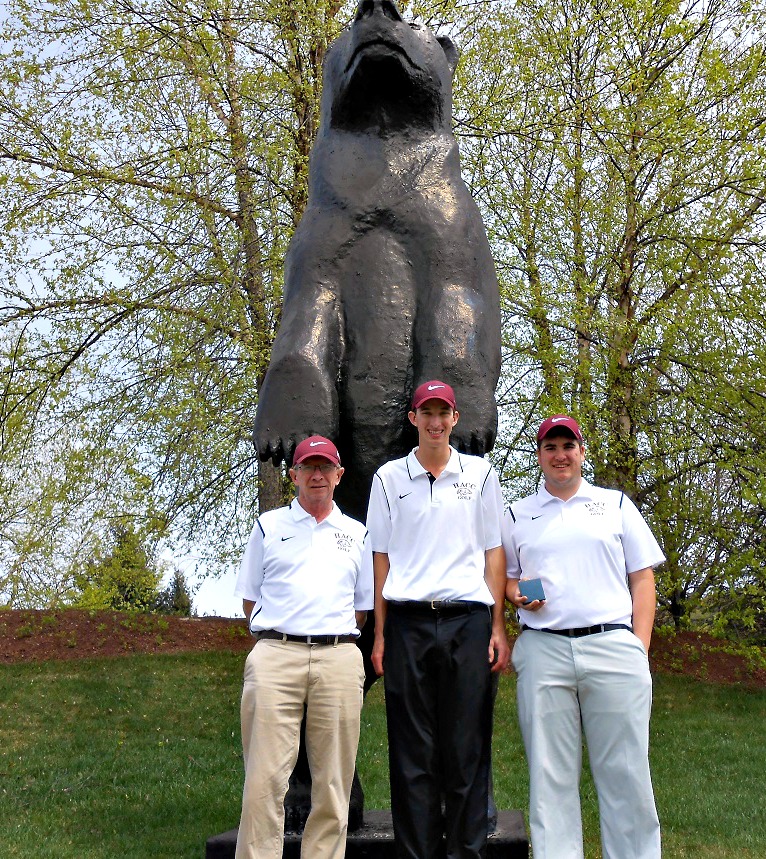 Who is on the team?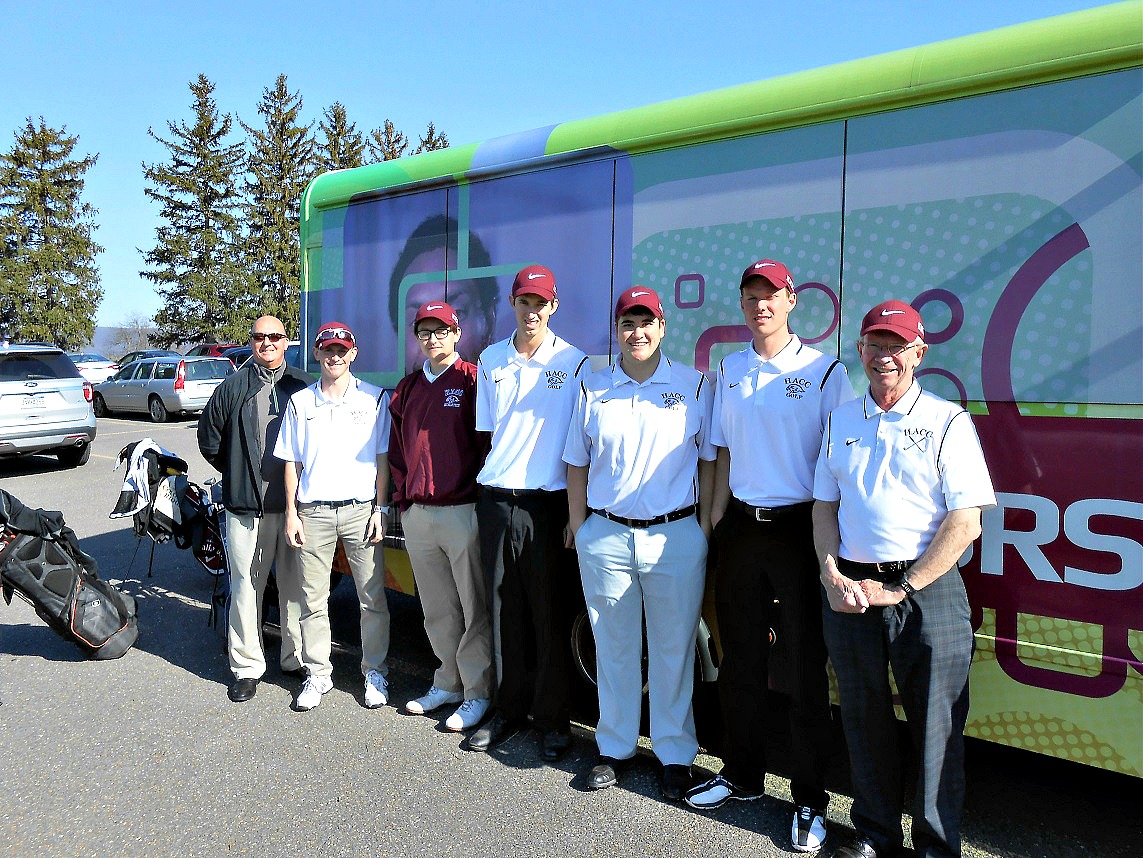 Spring 2016 Team Roster:
| | | | |
| --- | --- | --- | --- |
| Name | Height | Class | Hometown |
| Geoffrey Warke | 6'2" | F | Hummelstown, PA |
| Justin Fantom | 6'2" | F | York, PA |
| Kent Umberger | 5'10" | F | Harrisburg, PA |
| Stephen Berger | 5'8" | F | Halifax, PA |
| Stephen Rulis | 6'4" | So | Harrisburg, PA |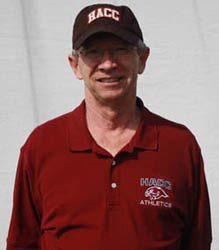 Who coaches golf?
Coach Tim Birney has coached HACC's golf team since 2005. He has been a professional golfer for the past 31 years. He was a member of the PGA of America for 28 years. Birney also teaches at Dauphin Highlands Golf Course.He brings knowledge and experience to HACC's golf team.
He attended Indiana University of Pennsylvania. He played on the school's golf team for four years. He served as team captain his senior year.
Coach Birney is originally from New Castle, PA. He currently lives in Harrisburg with his wife, Cathy. His wife and daughter also golf.
Contact Coach Birney for more information:
Head Coach
Tim Birney
tim.birney@live.com