Dear HACC Counselor…
A Better Outcome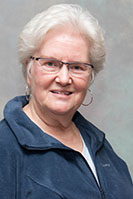 By Mary Fourlas
Q. I am not doing as well in college as I would like to. This is getting me down and making me want to quit. How can I get a better outcome? #Abetteroutcome
A. Studying does not come naturally to all and not everyone does it the same. The most structured way to address your college success is to enroll in a College Success course, Foundational Studies 100, where you will spend a semester developing your plan for success. You can also take some steps on your own. Consider structuring your study the same way your classes are structured. Schedule the time and the place. Consider coming to campus earlier than your first class or stay on campus after your classes are over for the day. Studying on campus will enhance your focus. Find a quiet place, The library or a resource center like the Tutoring Center. Finding the right place and making a schedule for study can focus your attention. When you make a deliberate plan and experience improved results it is a step toward success. Sincerely, *Mary
*Mary Fourlas will be retiring after the close of the Fall semester.
In a Funk
By Shelly Blanchette, M.S., NCC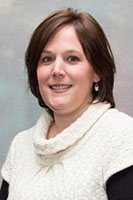 Wellness Counselor/Associate Professor
York Campus, Y102
sablanch@hacc.edu 
Q. It really bothers me that everyone around me seems so happy. Lately, I find myself "acting" the part, but it's exhausting. I don't think I'm depressed, but life has to be better than this.  At least it used to feel that way.  Do you have any ideas? - In a Funk
A. You may want to take the time to talk to a Counselor in person.  It sounds like you have the goal of increasing your overall wellbeing and there is so much research on this topic that I am confident a counselor could help.  For starters though, I'd recommend completing the College's free self-assessment tool: http://www.ulifeline.org/HACC/ (click Self Evaluator).  The results will help you determine whether you show signs of depression.  Regardless, there are things that all of us can do to feel better on a day-to-day basis.  Sleep (8 hours a day), good nutrition, and exercise (20 minutes, 4 times a week) are essential.  Finding opportunities to "be in the moment", as well as spending time with supportive friends/family is important, too. While these suggestions seem simplistic, they sometimes prove to be challenging to manage for busy college students. For more ideas, check out one of my favorite self-help books, The How of Happiness, by Sonja Lyubomirsky.  She's a researcher in the field of psychology and provides practical research-based advice in this quick and easy to read book.
Test Anxiety
By Jackie Bareuther, M.Ed., LPC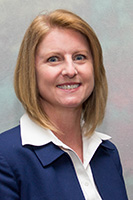 Counselor/Professor
York Campus, Leader 102
jabareut@hacc.edu 
Q. While I am doing OK on my homework for my math class, every time I have to take a test I get very nervous. I often end up not doing well on the test because my anxiety causes me to forget what I studied. How can I overcome this and show that I know the material? -anxious taking tests
A. Feeling nervous before taking an exam is not unusual. Actually, a little nervousness is healthy and often means you care about your grades. It can also give you motivation to study to do well. However, extreme nervousness and test anxiety can be a real problem for some students, especially when it prevents you from demonstrating that you know the material. Some tips to overcome test anxiety include meeting with your professor during office hours to review items that are confusing, studying early and often, keeping yourself healthy, using relaxation techniques, visualizing success, and learning test taking skills. HACC tutoring services can assist you with study help and test taking strategies and HACC wellness counselors can teach and help you practice relaxation and visualization techniques. When under stress, sometimes just talking to someone you trust, whether it's a counselor, family member or friend, can help put things into perspective. I wish you the best! Jackie
 
Unconnected at College
By Dr. Angela Campbell, Ph.D.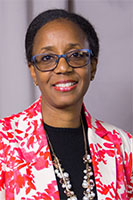 Chair of Counseling, Professor
Harrisburg Campus, PSECU 313 B
amcampbe@hacc.edu 
Q. I am 20 years old and lonely. I spend much of my time either working or going to class. I would like to develop friendships at HACC but find it difficult to connect to anyone. What should I do to get connected? - Unconnected
A. I have some suggestions but it will require that you take some steps that may be out of your comfort zone. Here is the first suggestion: HACC has a lot of student activities as well as student groups that you can participate in. For example Student Life is located on each HACC campus and you can contact student life to inquire about participating in something like intramural or recreational sports if you are athletic. If not, then perhaps you can participate in one of the clubs or organizations for students. There is also a Student Government Association. All of these activities will help you connect, meet and develop friendships with people who have interests similar to your own. If you cannot find a club you're interested in, you can explore the option to create new clubs/organizations. Getting involved is one of the best ways to become connected at the college you are attending. I'll end by saying you can always be the starter to a great study group in one of your classes. One possible approach could be to ask your professor whether he or she would ask the class who is interested in having a study group. Those who express an interest could begin a group. I hope this helps!  Dr. C.
Uncomfortable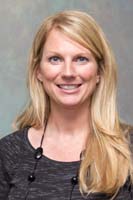 By Laura Martin, M.S. NCC
Wellness Counselor/Assistant Professor
Lancaster Campus  M212
lemay@hacc.edu
Q. In order to save money on housing, I decided to move in with my best friend while we are both in college. Things were great until "Beth," my roommate, got a boyfriend and now he's over all the time. My apartment is beginning to feel like "their apartment" and I'm not as comfortable as I used to be. Any suggestions on what to do?
 - Uncomfortable
A. I would suggest you convene a household meeting with Beth and lay some ground rules on having guests over. If you don't bring this out in the open, you will never establish a compromise and continue to feel resentment toward her. Because Beth is your best friend, she will hopefully understand where you are coming from and ease up on having her boyfriend over so much. The best to you!  Laura
Just for You.... Holistically Yours, HACC Counselors
Featured Video for month 1 https://www.youtube.com/watch?v=qQnhLu2ZzyY
Disclaimer:
Please note: Dear HACC Counselor is not a therapy group of any sort. Communicating with the counselors via Dear HACC Counselor does not constitute a therapeutic relationship. We are simply providing education, resources and support through this forum.  If you feel that you need more comprehensive support, please connect with a counselor on your campus.  Please see your campus counselor contact information.