Current Exhibition
The Rose Lehrman Art Gallery offers exhibitions of national and international artists. All Gallery events are free and open to the public.
Contact Shawn Williams, Art Coordinator for more information and gallery hours. Contact him at (717) 780-2478 or smwillia@hacc.edu. 
Oct. 8 - Nov. 14, 2014
The Naturalist
Drawings by David Moyer
Lecture:  Thursday,Oct. 16, 5:30 p.m. in Whitaker 214
Reception:  Immediately follows the lecture at the Rose Lehrman Art Gallery until 7:00 p.m.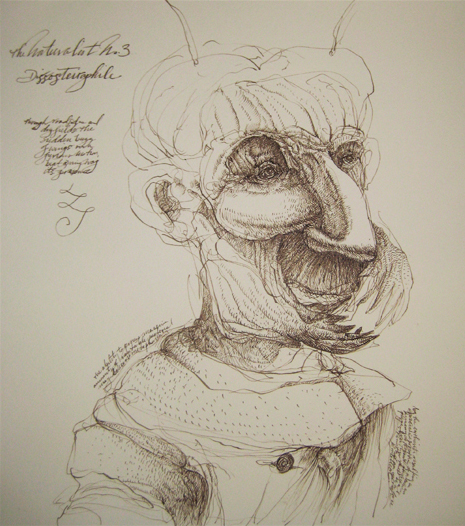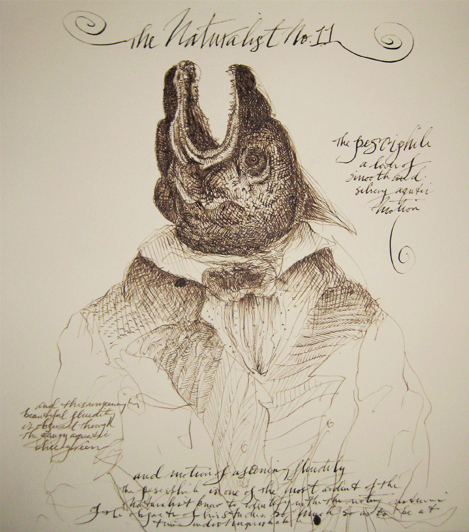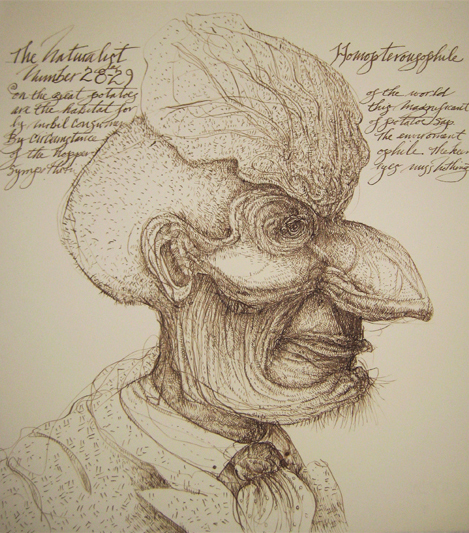 Statement from the artist
     While in graduate school studying ceramics at the Maryland Institute, College of Art, I began to make intaglio etchings and drypoints, my work has focused on drawing and printmaking. A concern for the written word and a great interest in books and, in general, the book world made me look for ways to combine my creative imagery with text. Red Howler Press was established 26 years ago to print hand made, limited edition books. My imagery explores visual and literary ideas through black and white print media, usually wood engraving. There is a long tradition of wood engraving and the book arts, and it seemed quite natural to follow that path. I have always gravitated toward the German print tradition and have a particular fondness for the work of Durer, Wolgemuth, Cranach, Holbein, and Baldung-Grien. My technique is to employ black line engraving rather than the more traditional approach of white line engraving. Mostly, I am interested in the quality of line, and my ideas are conceived as black lines on a white ground;therefore, my interest concerns the graphic quality of wood engraving rather than the tonal quality. Also, the German school mentioned earlier, employed the black line technique. The book, Daniel's Dream, follows in the German tradition, and I must credit Albrecht Durer's Apocalypse as an inspiration to me. All of the books printed by Red Howler Press carry a message, sometimes serious and other times playful, but it is mostly the visual imagery that is the primary mover of the works from the press.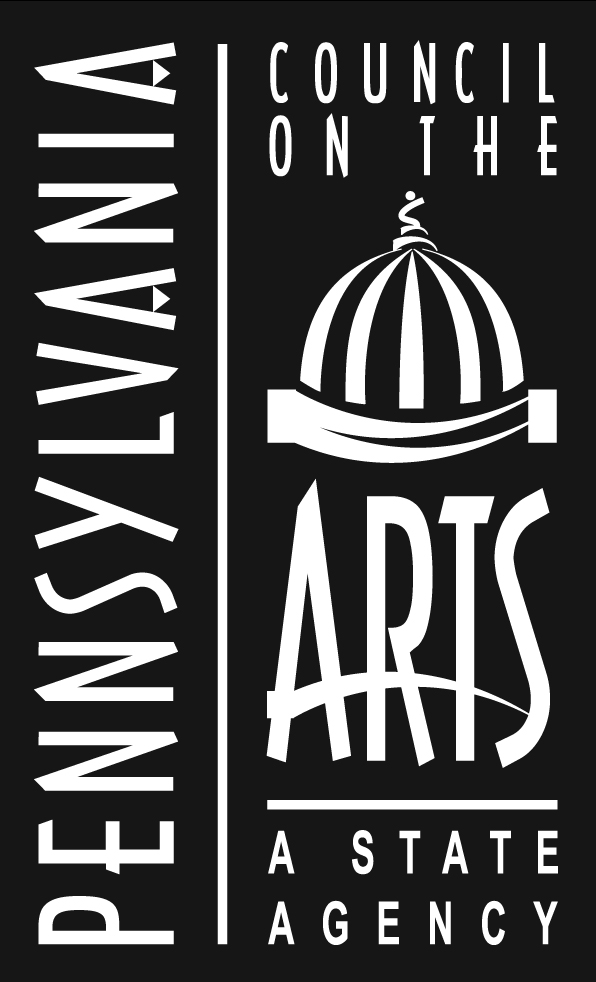 The Pennsylvania Council on the Arts and the National Endowment for the Arts provide arts funding to the Gallery. The Nadar Family Fund also provides funding to the Gallery.