When you attend a Live at Rose Lehrman event, you always get "More Than a Show!"
The Live at Rose Lehrman series proudly provides a wide variety of added programs to connect audiences with our series events. Throughout our season, we offer select school performances for students in our state-of-the-art theatre. We also host free thematic pre-show and post show parties at selected events.  We host many artist meet-and-greets after shows.  We often take professional performers into schools and community centers to interact with the students, discussing career goals and/or to present special hands-on workshops. Theatre and Dance master classes are regularly offered to students and community members.  These artist residency programs give participants a once-in-a-lifetime opportunity to learn from arts professionals who have achieved success in their fields.
Please check out our Facebook page for more information about our "More than a Show" events.

For more information regarding Education & Outreach, call: (717) 780-2545.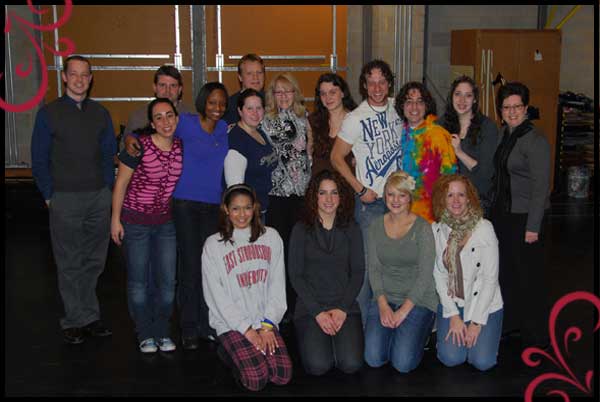 HACC Theatre Students 
(Workshop with Wendy Scharfman from Philadelphia's Walnut Street Theatre)