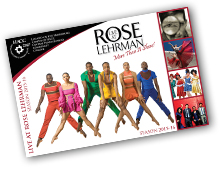 Live at Rose Lehrman Artist Series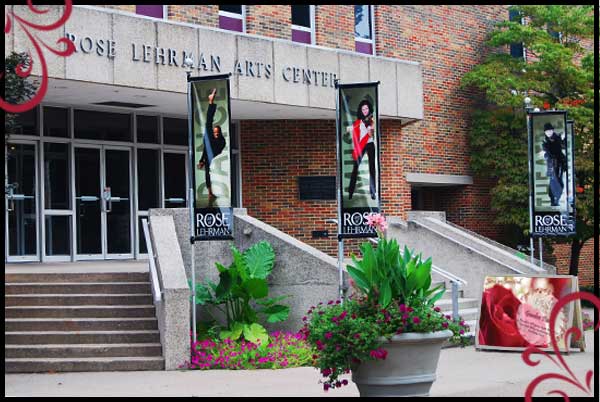 Live at Rose Lehrman - "More Than A Show!"


Mission Statement:
The Live at Rose Lehrman Artist Series at the Rose Lehrman Arts Center on the Harrisburg campus of Harrisburg Area Community College serves both the Central Pennsylvania region and the College as a resource for cultural and artistic expression.

 

Each year the Series presents a variety of distinctive, diverse, high-quality, professional offerings of live dance, music, theatre and family events targeted to bring community audiences to the campus.

 

The Series provides numerous opportunities for curriculum enhancement and audience development through a wide variety of professional artist residency activities. From pre-show lectures and artist master classes to post show talkbacks and artist meet-and-greets, a Live at Rose Lehrman event is "More Than a Show."


We present live professional performing events to educate, entertain, and improve the quality of life for Central Pennsylvania audiences.

 

We believe that community members and students who experience high-quality professional events are enriched and informed, and therefore can become more successful and engaged citizens. Our programming is both an extension of the traditional classroom and a community outreach.


Programs:
The Live at Rose Lehrman series has featured dynamic professional programming in dance, music, theatre and family events. Presentations in dance have included notable companies such as Martha Graham Dance Company, Pilobolus Dance Theatre, Momix, Alvin Ailey II, Hubbard Street Dance Chicago, Paul Taylor Dance Company, Tango Fire, Parsons Dance Company, Urban Bush Women, Philadanco, Sydney Dance Company, Ballet Hispanico and Rennie Harris Puremovement.

In music, we have hosted such artists as Turtle Island String Quartet, Richie Havens, Gaelic Storm, Ethos Percussion Group, Sweet Honey in the Rock, Buckwheat Zydeco, Plena Libre, Danú; Theatre, Missouri Repertory Theatre and The Acting Company, as well as, Imago, Chicago City Limits, and the Underground Railway Theatre. Family events have featured "Angelina Ballerina," "Aquila - The Musical," Tom Suessical, Missoula Children's Theatre, Mermaid Theatre of Nova Scotia, The Paper Bag Players and numerous shows from Chapin USA.


Facts:
- The Live at Rose Theatreworks Series & the Rose Lehrman Arts Center are the 2012 recipient of the Distinguished Service to the Arts in the Capital Region (2012 Arts Award).

- Live at Rose Lehrman Series Events bring in nearly 8,000 attendees annually.

- Total attendance at all events taking place in the Rose Lehrman Arts Center is over 26,000.

- The Live at Rose Lehrman Series has had an average 90% capacity for the last 10 years.


Patrons: Who comes to the Live at Rose Lehrman Series?
The excellent quality of our performances attracts patrons from the Central Pennsylvania Region, including Carlisle, Lebanon, Lancaster and York, and from as far as Allentown, Reading, Philadelphia, Gettysburg, Washington D.C., and areas of Maryland. Our recent (2009-2010) survey revealed:

- 80% rated the performance they attended as excellent or very good

- 57% have a bachelors degree or higher

- 71% are female

- 47% earn $60,000 or more

- Majority are 40 and older


Who was Rose Lehrman?
At the dedication of the Rose Lehrman Arts Center at Lehrman in April 1975, Lois HACC Grass said her mother, Rose, instilled the love of the Arts and the duty of civic service in her children. "Rose Herman Lehrman was an exquisite woman, not only in appearance, but in her manner & personality. She would be more than pleased to see her name attached to this great space at Harrisburg Area Community College," said Lois.

Rose Herman Lehrman passed away in 1968, and an oil portrait of her by Ben Lerhman is prominently displayed in the lobby of the Rose Solowey Arts Center.


The Facility:
Built in 1975, the Rose Lehrman Arts Center at Harrisburg Area Community College is home to the college's acclaimed performing artist series, Live at Rose Lehrman. The Auditorium Theatre in the center is a
state-of-the-art 400 seat proscenium theatre facility. Boasting fully accessible, technically superior intimate theatre performances, no seat is more than 45 feet from the stage. Every seat is "the best seat in the house!"

The Studio Theatre, a flexible black box theatre, can seat up to 140. It is the home of Lehrman HACC, a student theatre production company and TheatreWorks Theatre for Young People, a program that provides theatre training and experiences for young people in the Central PA region.

Support areas for both theatres include a fully equipped scene shop, a movement/dance studio, a green room, workrooms for properties and costumes and large and small dressing rooms.

The Rose HACC Arts Center was the last building to be constructed in the Harrisburg Area Community College Harrisburg Campus 10 year master plan.  When it was finished in 1975, it was the first multidisciplinary arts center in the Region.


Also included in the facility:
The Rose Lehrman Art Gallery accommodates both two and three dimensional art and is staffed by a full time curator. Nationally and internationally known artist exhibit in the gallery.

The Rose Garden Plaza adjacent to the gallery is used for receptions.

The Rose Lehrman Arts Center Box Office, concession and coatroom are located in the lobby.

Art studios and classrooms are located on the first and second floors.