Expand Your Horizons: Enroll in HACC's Au Pair Weekends!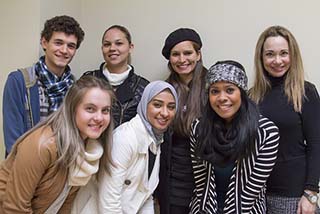 HACC is offering a series of weekend classes for au pairs – individuals living in the United States under specific J-1 Visa terms. These classes can fulfill the requirement for au pairs to complete 72 hours of education while in the United States.
HACC's Au Pair Weekend classes provide opportunities to explore American culture through a variety of topics. These 36-hour, practical sessions combine online and face-to-face coursework designed to deliver dynamic, engaging, participatory instruction and activities. Classes will be facilitated by HACC's Language Institute staff.

Participants are expected to:
Attend 18 hours of classroom instruction and activities.
Complete required online homework that is split between pre-weekend activities and post-weekend activities.
Complete all required homework in order to receive a certificate of completion.
 
Class schedule:
Fridays, 5-9 p.m.
Saturdays, 9 a.m.-4 p.m.
Sundays, 9 a.m.-4 p.m.
 
Location:
HACC's Midtown 1 building, 1523 N. Fourth St., Harrisburg, PA 17102.
 
2018 class dates:
Sept. 14-16: U.S. Food History and Culture
Oct. 26-28: Our Natural Resources
 
Register for Au Pair Weekends here!

For more information, please contact:
Angella Dagenhart, instructional programs coordinator
717-780-1160
acdagenh@hacc.edu