Workforce News & Events
Industry Skills and Services Department
Learn more about our Workforce programs.   Schedules updated frequently - Check topic areas below for our current schedule.
For general information and contact information check out our flyer:  Workforce Overview Flyer (pdf)
MecTec - Mechatronics Technician  - Start an exciting career maintaining and troubleshooting the electrical, mechanical, and pneumatic systems that control modern production and manufacturing equipment.  Classes are now being offered in York. 
Take a look at our Flyer Here:
MecTec Program Flyer
 (pdf)
Or check  for more information here  and Enter MecTec in the Search Phrase Field.
Or Contact Cheryl Deitz at chdeitz@hacc.edu  717-221-1338
ShaleNET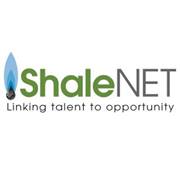 HACC is a certified ShaleNET Training Provider. Learn more about this partnership. 
Stay updated
To stay updated on our non-credit programs, like us on Facebook.   

Sign up for alerts using the form below.