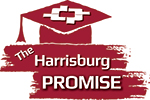 The following Harrisburg Promise-related information is for the media's use. For more information, please email newsroom@hacc.edu. Thank you.
 
Harrisburg Promise Benefits City Youth
Photos from the Sept. 10, 2016, launch of Harrisburg Promise

Senghor Manns was appointed as CEO, president and agency counsel to the Harrisburg Housing Authority (HHA) on Oct. 14, 2009. Prior to his current position with HHA, Manns began his public housing career as general counsel for the Indianapolis Housing Agency in 2005. In 2007, he was elevated to chief operating officer, deputy executive director and special counsel for the Indianapolis Housing Agency. He is currently working on his master's degree from Georgetown University.
Mann's public sector service started in 1997 with his appointment as a deputy prosecuting attorney for the Hamilton County Prosecutor's Office in the 24th Judicial Circuit, State of Indiana. In 2000, he went into private practice before eventually taking the chief legal position with the Indianapolis Housing Agency.
In 2010, Manns was appointed to the Federal Home Loan Bank of Pittsburgh's Affordable Housing Advisory Council. He also serves on the Board of Directors for the Pennsylvania Association of Housing and Redevelopment Agencies (PAHRA) and is currently the organization's second vice president.
With a deep appreciation and understanding of the public housing industry over the last 11 years and a legal background covering 18 years, Manns has dedicated his unique background, experiences and talents to helping Harrisburg's low-income families and individuals attain and keep decent, safe and affordable housing.

 

The Honorable Eric Papenfuse took the oath of office as the mayor of the City of Harrisburg on Jan. 6, 2014, in a simple ceremony in the MLK Government Center, leading a movement to revitalize the city's economy and restore trust in government.
A successful businessman, Papenfuse was elected on a platform of uniting the residents of Harrisburg to work toward the common goal of building a better community through attracting business and investment, improving education and restoring pride and prosperity to the state capital. With the motto "Together, We Can," Papenfuse inspired thousands of people to place their confidence in him to lead Harrisburg out of a period of economic and political malaise.
As the founder and CEO of the Midtown Scholar Bookstore, Papenfuse has a track record of inspiring business and community engagement. The Midtown Scholar Bookstore-Café serves as an important community resource and cultural center, bringing together people from Harrisburg's diverse neighborhoods. His main business headquarters is a 50,000 square-foot warehouse near Harrisburg stocked with more than one million books. His company is among the region's largest national and international shippers.
A former public school teacher, Papenfuse taught Latin at Central Dauphin East and Linglestown Junior High Schools, where he served as chair of the Foreign Language department.
Born in Baltimore, Maryland, in 1971 to an elementary-school reading teacher and a state-government archivist, Papenfuse attended Yale University for college and graduate school.
Papenfuse lives in Harrisburg with his wife, Cathy, and their three children.  He settled in Harrisburg in 1999 after his wife accepted a post as assistant professor of history at Messiah College. It was not long after their move to Harrisburg that the couple went into the book business, a decision that has enriched the entire region and led to his eventual election as the city's mayor.

 

My name is Felicia Richmond and I am a mother of two. My family and I relocated a few years ago for better opportunities. I've been a resident of the Harrisburg Housing Authority for a year. I currently attend HACC where I am majoring in business administration. I work part-time as well. Just a year ago, I burned myself out from working two jobs and attending school while still trying to take care of my family. I knew what I wanted to do in life. However, I didn't know how to go about things.
With help from my family, I decided to get into the housing community with intentions on focusing more on school, while not working as many jobs and eventually move on with my life so that I can achieve success. When I'm not working or attending school, I love connecting with my children, especially through leisure activities. Overall, I am ecstatic to be a part the Harrisburg Promise.
Lashawn is my 12-year-old son who enjoys playing video games like every other boy. He's a very articulate person who loves to sketch drawings and solve math problems on his free time. He's inspired to be a professional basketball player in the future. He plans to meet his goal by focusing and making good grades that'll earn him a few scholarships. Lashawn takes pride in understanding the importance of an education and is excited to commit to the Harrisburg Promise.

 

John J. "Ski" Sygielski, Ed.D, became the seventh president of HACC, Central Pennsylvania's Community College, in July 2011. His previous appointments include president of Mt. Hood Community College in Gresham, Oregon, and president of Lord Fairfax Community College in Middletown, Virginia. He began his professional career as a teacher in a Chicago inner city school followed by a stint as a corporate trainer for two Fortune 500 companies. He transitioned to a community college career at College of DuPage in Glen Ellyn, Illinois, where he began his community college administration and college teaching career.

Ski is the past chairman of the board for the American Association of Community Colleges (AACC) and AACC's 21st-Century Commission on the Future of Community Colleges. He is currently a member of Harrisburg Rotary and serves on the boards of the Harrisburg Boys and Girls Club, Harrisburg Chamber of Commerce and Pennsylvania's Workforce Investment Board.

He earned his bachelor's degree in philosophy, two master's degrees in business and a doctorate in education, as well as an honorary associate degree.

Ski, and his husband, Steve Perrault, are residents of Harrisburg. A native of Cleveland, Ohio, he is an avid bicyclist and the only member of his working-class family to graduate from college.