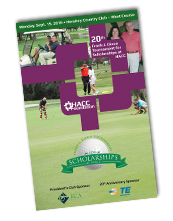 HACC, Central Pennsylvania's Community College, and the HACC Foundation greatly appreciate the generous support we have received from our 2016 Frank J. Dixon Tournament for Scholarships sponsors and donors (pdf)!
Drum roll…
For the 20th event, we were able to raise approximately $133,000 for student scholarships. The event was held Sept. 19, 2016, at the Hershey Country Club.
 
We had 84 sponsors, 31 teams and 128 players.

To view photos from this event, please visit HACC's golf tournament Flickr page.
 
20th Anniversary Sponsor



 President's Club Sponsor


Major Sponsors
Francis J. Dixon Foundation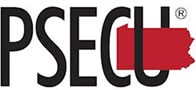 Reception Sponsor
Canteen Vending Services
Team Sponsors
| | |
| --- | --- |
| Greg P. King | Highmark Blue Shield |
| Thomas B. Richey | Highmark Caring Place |
| Adams Electric Cooperative, Inc | Jeffery A. Wolford Memorial Scholarship Fund |
| Central Penn College | Johnson Controls, Inc. |
| Coca-Cola Refreshments | Phoenix Contact |
| Conrad Siegel Actuaries | PRL, Inc. |
| Fulton Bank | Reynolds Enterprises, Inc. |
| Hershey Entertainment & Resort Company | Wellspan Good Samaritan Hospital |
| Higher Information Group |   |
Lunch Sponsors
| | |
| --- | --- |
| BeneCard PBF | First National Bank |
|   |   |
Non-Golfer Sponsors 
| | |
| --- | --- |
| Alexander J. Cudzewicz | Country Meadows of Hershey |
| Joy B. Dougherty | Hempt Bros., Inc. |
| Norma Gotwalt | Francis J. Dixon Foundation |
| Steve Perrault | G.R. Sponaugle & Sons, Inc. |
| Jeffrey A. Shaffer | Lebanon Valley College |
| Richard W. Stevenson, Esq. | Pennsylvania Housing Finance Agency |
Advertising Sponsors 
| | |
| --- | --- |
| Cornwall Manor | Murphy & Dittenhafer Architects, Inc. |
| Eicholtz Company | The Goddard School Hershey – Eckels Family |
| Harrisburg University of Science and Technology | United Concordia Companies, Inc. |
Golf Bag Drop Signage Sponsors
| | |
| --- | --- |
| Bath Saver, Inc. | Phillips Office Solutions |
Beverage Signage Sponsors 
| | |
| --- | --- |
| Oralia Garcia Dominic, Ph.D. | Joy Daniels Real Estate Group |
| Campbell Commercial Real Estate, Inc. | L.B. Smith Ford Lincoln |
| First Citizens Community Bank |   |
Hole Signage Sponsors
| | |
| --- | --- |
| Dennis L. Benchoff | McKonly & Asbury |
| Teresa D. Williams, Ed.D. | Messiah College |
| Bob Ruth Ford, Inc. | Millersville University |
| C.E. Williams Sons, Inc. | Shutts and Baird, LLC |
| Commonwealth Business Interiors, Inc. | Sun Motor Cars, Inc. |
| Houck Services, Inc. | Susquehanna Consulting and Financial Group, Inc. |
|   | UTZ Quality Foods, Inc. |
Golf Ball Grab Signage Sponsors
| | |
| --- | --- |
| Randy Sibert | John J. "SKI" Sygielski, Ed.D. |