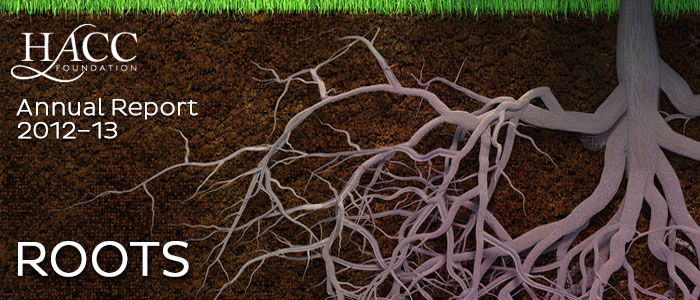 Please click on the links below to view the corresponding donor lists.
Donations in Honor and in Memory
The following individuals and organizations have made contributions in honor or in memory of others in 2011-12:

In honor of
Paul Beers
Sheila J. Fleischer
In honor of
Eleanor Jane Gardner
Joanne G. Gordon
In honor of
Lois Grass
Steve Perrault
John J. "Ski" Sygielski
In honor of
The HACC Nursing Scholarship fund
Barbara J. Peter

In honor of
John Heapes, MA, MSW
Council for Standards in Human Service Education
In honor of
Gloria Weirich Milspaw
Yvonne J. Milspaw
In honor of
Ski's birthday
Betty C. Hungerford
In honor of
Jennifer Weaver
Ann Gilbert
In honor of
Working with Dr. Ski at Mt. Hood Community College
Larkin G. Franks
In memory of
Jeannette H. Alexander
HB Alexander Foundation, Inc.
In memory of
Anne Phillips Kaling & Margaret "Peg" Smith Fisher
Norma J. Watson
In memory of
Mildred Ament
Teresa Arment
Mary L. Smith
In memory of
Arthur and Olive Frank Memorial Scholarship
Nancy A. Shertzer
In memory of
Grace Nauss Bolton
Joseph Collier Bolton
In memory of
Donald "Cy" Miller Memorial Scholarship Endowment
Gloria June Miller
In memory of
Lisa Linton Farver
Jennifer N. Baar
Iva Balic
Mary Anna Borke
James A. Boswell
Linda A. Buckwalter
Kathleen R. Chescattie
Sheila E. Ciotti
Carol W. Cline
Cynthia A. Doherty
Tim L. Dolin
Deborah A. Ennis
Sue Zhang Gao
Debra L. Grieneisen
Geraldine Gutwein
Lisa Katrina Hill
Julia R. Imboden
Shay H. Jones
Amy L. Kennedy
Keith L. Li
Deborah E. Lynch
Elaina Miller
Kenneth A. Miller
Gina M. Bowers-Miller
Deborah Shearer Miller
Yvonne J. Milspaw
Richard Huber Mininger
John R. Mohn
Matthew David Pomraning
Susan J. Poticher
Frederick E. Sanders
Rosa G. Seyfried
Trumbull L. Simmons
Gary A. Smith
Joseph G. Strite
Thomas W. Strite
Marian E. Yoder
Elizabeth Zamzow
In memory of
Margaret Smith Fisher
Elizabeth K. Phillips
In memory of
Beatrice Frealing
Ann Gould Darnell
Claire Lee Rogers
In memory of
Betty Fredling
Carolyn S. Deloe
In memory of
Eleanor Jane Gardner
Thomas Bolton
Robert C. Buckingham
Patricia Ann Deluca
Thomas E. Guenther
Elizabeth J. Leidy
Larry B. Meinsler
Andrew B. Morrow
Margaretta W. Morrow
Pennsylvania Legislative Data Processing Center
Molly Reinhart
Charles R. Rusnak
Henry H. Seidel
Rosann Seidel
Jack Ulsh H.
Craig Watkins
In memory of
Kathryn Floyd Gardner
Norma J. Watson
In memory of
Irene Schwalm Guiniuan
Ruth Schwalm
In memory of
Helen Hauser Memorial Scholarship
Jane A. Patrono
In memory of
Anne Kading
Beatrice Musser
In memory of
Ellen Kessler
Patricia A. Hanahoe-Dosch
Kelley M. Engle
Marjorie A. Mattis
Jean S. Moser
George R. Ness
Carl R. Petersheim
Debra L. Rothermel
Barbara A. Tokarz
Marian E. Yoder
In memory of
Maria Lippre
Carlo J. Baldini
Carla A. Magnelli
In memory of
Ann Durr Lyon
William H. Alexander
Arthur L. Berger
Hazel J. Brown
Richard Brown
Marcia B. Conner
John F. Currie
John R. Heapes
John D. Elmore
Franklin Eugene Elliott
Amy S. Friedlander
Lois Lehrman Grass
Earl M. Henry
H. Carmen Kohr
Louise R. Kunkel
Gilbert V. Levin
James R. Megenity
Anne G. Miller
Richard Wayne Moore
Marci Jo Mowery
Dorothy Latham Myers
Heidi L. Neiswender
New Century Education Consulting LLC
Nicolet High School District
Jay F. Plumley
Ronald H. Skubecz
WITF, Inc
Edith Socolow
East Pennsboro Township
Philip J. Walsh
Jennifer S. Williams
In memory of
Nurses' Alumni Association of the Harrisburg Hospital School
Mary D. Putnam
Nancy Madara Swartz
In memory of
Frank J. O'Connell
Hershey Entertainment & Resorts Co. (2)
In memory of
Joe Register
Steve Berman
Thomas F. Conway
Patricia A. Hanahoe-Dosch
Girl Scouts in the Heart of Pennsylvania
Kimberly S. Hall
Carolann Hardy
Janice M. Meadows
MET PRO Corporation
Rebecca O'Neill
Penny Power LTD
Bernice D. Register
John D. Riley
Carla V. Stinnette
Eleanor Stelma
Joanie F. Seitzinger
In memory of
Richard E. Fraley & Ernest A. Jones, Jr
Donald E. Enders
In memory of
Joan Scott
Rosalina Beard
James A. Boswell
Paul J. Carrick
Emeric B. DeLuca
Judy A. Dibert
Michael A. Dockery
Tim L. Dolin
Truman C. Eddy
Bonelyn L. Kyofski
Kathleen Little
Edward J. McCarthy
Yvonne J. Milspaw
Raymond J. Sherer
Monica A. Smith
Marjaneh Talebi-K
In memory of
J Henry Troup
Rotary Club of Colonial Park
In memory of
Harold Turhett
Elizabeth K. Phillips
In memory of
Jennifer Weaver
ACNB Bank
Adams Electric Cooperative, Inc.
Sarah G. Bigham
Georgia Bittle
Brenda M. Black
Kathleen M. Brickner
Hazel J. Brown
Susan Betz Dittmann
Erwin Jack Drummond
Grace Elsner
Nancy Fairman
Donald F. Ferrara
Deborah J. Fitzgerald
John J. Ford
Betty H. Guise
Marcia A. Hajduk
Budd Hallberg
P. Gordon Harvey
Susan Hill
Kenneth P. Hull
Judith A. Kartoz
Kathleen McKenna
Michele Marie Orner
Cornelis M. Oussoren
Jane H. Patrono
Charles R. Peguese
Luana B. Robinson
Susan E. Salsberry
Judith L. Sorensen
Beverly A. Stanton
Marilyn M. Teeter
Tem B. Tipton
Ila A. Vidyarthi
Mary H. Watson
Ellen Ziegler

(back to top)
Donations to alumni association 2012-13
The HACC Foundation is grateful to the individuals who donated to the Alumni Association in 2012-13.
Joanne B. Archfield
Raymond W. Britcher
Ronald L. Drescher
Michael L. Faux
Bernadette Giordano
John Hummel
Tracy L. Kinsey
Linda L. Lubold
Randy M. Manning
Keith R. May
Zenoria M. McMorris-Owens
Binh Q. Nguyen
Michael J. Pinamonti
David W. Pitts
Richard E. Randall
Jean A. Schaeffer
William D. Smith
Rudolph D. Spoljaric
Deborah J. Tasker
UGI Utilities, Inc.
Barbara A. Wadlinger

(back to top)

Donor list, by amount, separated by individual and organizations
$10,000 and up
Individuals
Louis J. Appell, Jr.
Mark I. Gelfand
Gregory H. Kadel
C. T. Lick*
Kelly L. Lick
Nancy A. Shertzer
Allen M. Wenger
Organizations
Capital Blue Cross
Enders Insurance Associates
Francis J. Dixon Foundation
Fulton Bank
Gettysburg Campus Student Government Association
Graham Foundation
Harrisburg Hotel Corporation
Helen D. Groome Beatty Trust
Hershey Entertainment & Resorts Co.
Jennifer L. Weaver Estate
Lancaster Campus Student Government Association
McCormick Family Foundation
Memorial Hospital
Metro Bank
Murray Securus
Norfolk Southern Railroad
Partnership for Better Health
Penn National Insurance
Pinnacle Health System
PNC Bank
Pryor and Arlene Neuber Charitable Trust through the PNC Charitable Trust Grant Review/Committee
PSECU
Rotary Club of Colonial Park
Secrist Family Charitable Foundation
Stewart Companies
TE Connectivity Foundation
The Brossman Charitable Foundation
The Donald B. & Dorothy L. Stabler Foundation
The M&T Charitable Foundation
The Robert and Angela Ortenzio Family Foundation
The Vartan Group, Inc.
VFW Home Association Post 15
$5,000 – $9,999
Individuals
Jay F. Ebersole
Patricia L. Freysinger
Paul K. Hoover
Organizations
A.P. Williams, Inc.
Atlantic Tactical
Boyer & Ritter, CPAs and Consultants
Buchart Horn/Basco,Inc.
Canteen Vending Services
Cleveland Brothers Equipment
Crabtree Rohrbaugh Associates – Architects
Eastern PCM, LLC
Estate of Paul B. Beers
Gannett Fleming
HB Alexander Foundation, Inc.
Higher Information Group
Jonestown Bank & Trust Company
Journal Multimedia Corp.
K and W Engineers
Members First Federal Credit Union
New Standard Corporation
Overnight Office,Inc.
PPL Corporation
Precision Custom Components, LLC
Skelly and Loy,Inc.
The Phillips Family Foundation
The York Water Company
United Concordia Companies,Inc.
Verizon Foundation
Waste Management
William R and Esther Richmond Foundation
Wilsbach Distributors, Inc.
Woolf Steel, Inc.
$1,000 - $4,999
Individuals
Marion C. Alexander
Linnie S. Carter
Frank A. Conte
Stephen W. Dailey, M.D.
Jefferson Davenport
Melinda H. Davis
John M. Eberly
Thomas H. Edmunds
Donald E. Enders, Jr.
John H. Enos, III
David W. Farver
Eliot E. Gminder
Norma J. Gotwalt
P. G. Harvey
Shannon S. Harvey
Hannah H. Hauser
Kathleen B. Heidecker
Nicholas Hughes
Esther Isralow
Greg P. King
Gary L. Laabs
Esther G. Little
Kathleen Little
Jacqueline A. Lomman
Juene McGlaughlin
Howell C. Mette, Esq.
Kristen O. Mike
Gloria J. Miller
Jane H. Patrono
Steve Perrault
Warren J. Persak
William F. Railing
Steven R. Rasmussen
Thomas B. Richey
Kristen M. Scofield
Richard P. Scott
Jeffrey A. Shaffer
Richard R. Sibert
Sheryl M. Simmons
David B. Skerpon
Stephen D. Staman
Richard W. Stevenson, Esq.
John J. Sygielski
Marilyn M. Teeter
Randy Tice
Jean M. Treuthart
Peter C. Wambach, Jr.
Richard C. Waybright
Joseph R. Webb
Joseph R. Wojtysiak
Ronald R. Young
Organizations
2K Networking, Inc.
Abel Personnel Inc.
ACNB Bank
Aero Energy
Arlene Utz Hollinger Foundation
ARM Group, Inc.
Belfor Property Restoration
BENECARD Central Fill of PA LLC
Bennett Williams Realty, Inc.
Blue Scope Foundation, North America
Builders Specialty Service, Inc.
Capital Business Systems
Center Point Engineering
Colony Papers, Inc.
Conrad Siegel Actuaries
Cultural Enrichment Fund
DeGol Brothers Carpet
Edwin L. Heim Company
Eicholtz Company
Fry Communications, Inc.
G. R. Sponaugle & Sons, Inc.
Good Samaritan Hospital
Grandon Real Estate, Inc.
Graphcom, Inc.
Greg and Susan Sutliff Foundation
H. Edward Black & Associates, Ltd.
HACC Bookstores
Herbert, Rowland & Grubic
HERDI Alliances LLC
Houck Group, Inc.
Houck Services Inc
I.Auman Machine Company, Inc.
Integrity Bank
J. Michael Brill & Associates, Inc.
JFC Staffing Companies
JMZ Architects and Planners PC
John L. & C. Jeanette Witmer Charitable Foundation
Johnson Controls, Inc.
L&H Mechanical & Electrical Services
Lancaster Bicycle Club
M&T Bank
Margaret Trew Cline Foundation
McNaughton Homes
Mid-Atlantic Coca-Cola Bottling
Morgan Stanley Wealth Management
Nebraska Book Company, Inc.
OMNOVA Solutions Foundation
Penn Center Harrisburg, L.P.
Pennsylvania Apple Marketing Program
Phillips Office Solutions
Phoenix Contact
PPL
PPO&S Inc.
R.A.T.T. Inc. DBA Orkin Pest Control
R.S. Mowery & Sons, Inc.
Reliance Hose Company—Rutherford
RVG Management & Development Company
Schaedler Yesco Distribution Inc.
Silver Spring Presbyterian Church
Simplex Grinnell
State Farm Companies Foundation
Susquehanna Bancshares, Inc.
Teamsters Local Union No. 776
Temple Inland Foundation
The Bryn Mawr Trust Company
The Franklin H. & Ruth L. Wells Foundation
The Wolf Family Charitable Trust
TRANE
U-GRO Learning Centres
UPMC
Vigilant Social Club
Wal-Mart
Walton & Company
William L. and Geraldine M. Murray Foundation
Wohlsen Construction Company
York Campus Student Government Association
York County Community Foundation
Zion United Church of Christ
$500 - $999
Individuals
Susan A. Abram
Jacqueline A. Bareuther
Daniel E. Beren, Esq.
Ross A. Berger
Diane D. Bittle
Hazel J. Brown
Robert C. Buckingham
Craig A. Davis
Ernest P. Davis
Cynthia A. Doherty
Patricia B. Dombrowsky
Nathan C. Douty
Nancy Fairman
Charles J. Fernandes
Marizol A. Fotopoulos
Larkin J. Franks
Zander W. Gambill
Curtis L. Gomer
Richard W. Groff
Amanda M. Hartzel
Douglas R. Heineman
Rebecca A. Hietsch
Frank W. Jackson
George L. Jackson
John J. Klobusicky
Michael B. Klunk
Kathleen R. Kramer
Gilbert V. Levin
Connie M. Ludwig
Marguerite M. MacDonald
Kelly E. Matthews
Anita S. Mentzer
George R. Moffitt, Jr.
William P. Morgan
Venkatesh K. Nadar
Charles R. Peguese
Kenneth A. Phelps
Judy E. Rahauser
Bernice D. Register
Michael S. Salisbury
Margurite P. Saylor
Chris E. Seitz
Timothy W. Sevison
Hasu P. Shah
Barry J. Shughart
Scott F. Simonds
Chad Stine
Linda B. Whipple
Organizations
Adams County Democratic Committee
Adams Electric Cooperative, Inc.
Alexander Building Construction Co.
Benn Law Firm
BOPAX, Inc.
Clean Way Professional Cleaning Services, Inc.
Cornerstone Adminisystems, Inc.
Doug Lamb Construction, Inc.
Ephrata Community Hospital
Homeland Center
JP Lilley & Son, Inc.
MCACP
Middletown Fire Department
Murray Associates Architects, P.C.
PRL, Inc.
Quality AssurancePlus
Rice Fruit Company
Saul Ewing, LLP
Titan Construction & Maintenance, LLC
Up to $500
Individuals
James W. Adams
Judith A. Alder
William H. Alexander
Lon J. Anderson
Joanne B. Archfield
Teresa Arment
R. Curtis Aumiller
Jennifer N. Baar
Holly M. Bailor
Iva Balic
Michael D. Baker
Carlo J. Baldini
Edward D. Baltzell
Phuoc H. Bang
Brett J. Barker
Lise-Pauline M. Barnett
Raymond J. Barth
Michael L. Barton, Ph.D
Cheryl L. Batdorf
Trudy L. Bauer
Charlene R. Baughman
Donald H. Baumgartner
Fanny I. Baumgartner
Amy S. Beamer
Rosalina Beard
Denise A. Becker
Jacqueline M.Becker
Joseph A. Bedard
Kathleen A. Bedoni
Patrice L. Beittel
Dennis L. Benchoff
Niles S. Benn, Esq.
Arthur L. Berger
Larry P. Berger
Steve Berman
Robert Bernini, Jr.
Susan E. Biggs
Beverley G. Bigham
Sarah G. Bigham
Everitt F. Binns
Charles T. Birney
David S. Bishop, Jr.
Lawrence R. Bittinger
Georgia Bittle
Brenda M. Black
Shelly A. Blanchette
David Bleil
Jennifer G. Bodenstein
Joseph C. Bolton, Jr.
Thomas Bolton
Leslie M. Boon
Lou A. Boose
Mary A. Borke
Eleanor D. Bosserman
James A. Boswell, Jr.
Richard E. Botts
Gina M. Bowers-Miller
Larry D. Bowman
Elizabeth A. Brickell
Kathleen M. Brickner
Megan L. Brightbill
Raymond W. Britcher
Suzanne G. Brofee
Barbara J. Brown
Dennis R. Brown, Jr.
Richard Brown
Linda A. Buckwalter
Edward A. Burns, Sr.
Lauren E. Cacciamani
John R. Campbell
Maureen B. Campbell
Pamela J. Capwell
David C. Carl
Paul J. Carrick
Bertha R. Casey
Kathleen R. Chescattie
David Chonoski
Nak Chhoeung
Allison J.Christine
Sheila E. Ciotti
Anita S. Clark
Charles A. Clement, Jr.
Carol W. Cline
Paul D. Cockeram
Nancy J. Cocklin
Elisa S. Cohen
Heather L. Collins
Sandra L. Comp
Patricia A. Conklin
Kathleen S. Conley
Marcia B. Conner
Thomas F. Conway
Kenneth J. Corbran
Lori G. Corradino
Michael C. Corradino
Todd Crawley
James E. Creason
Donneva Crowell
Loretta Cuff
John F. Currie
Eileen M. Daniels
Ann G. Darnell
H. J. Davis
Laura K. Davis
Andrew J. Dean
Kevin P. Deaner
Timothy R. Deckert
Marilynn A. DeHart
Thomas R. Deimler
Cheryleen H. Deitz
Daniel P. Delaney, Esq.
Carolyn S. Deloe
Emeric B. DeLuca
Patricia A. Deluca
Dominick DeRose, Jr.
James R. Derstine
Deborah A. DeSantis
Judy A. Dibert
Kyle J. DiBrito
Lynne E. Dillard
Susan B. Dittmann
Luana K. Ditty-Thomson
Michael A. Dockery
Ernest E. Doerschuk, III
Kathleen T. Doherty
Tim L. Dolin
Margaret Dombrowski
Cynthia L. Donell
Ronald L. Drescher
Erwin J. Drummond
Divine T. Dugah
Catherine S. Eccker
Shirley R. Eckard
Nancy M. Eckert
Truman C. Eddy
Debra J. Eichenberger
Franklin E. Elliott
Bonny R. Ellis
Logan A. Ellis
John D. Elmore
Grace Elsner
Kelley M. Engle
Brenda C. Eppley
Jeffrey A. Emig
Deborah A. Ennis
Christopher C. Esgar
Melissa L. Etzweiler
Jeffrey B. Evans
Yvonne C. Evans
Beth A. Evitts
Julie A. Fake
Paul E. Fanning, Ph.D
Michael L. Faux
Sally A. Feeser
Dorothy H. Feigin
Donald F. Ferrara
Steven S. Ficks
Deborah J. Fitzgerald
Elizabeth A. Flack
Sheila J. Fleischer
John P. Fogg, III
John J. Ford
Jackie A. Foster
Charles J. Fox, III
Louis W. Fredericks
Amy S. Friedlander
Catherine E. Frost
Christopher T. Fuller
Richard Galley
LuAnn P. Gallup
Sue Z. Gao
Nancy J. George
Carlene F. Geyer
Victor S. Gibson
Ann Gilbert
Robert C. Gill
Margaret M. Gingrich
Bernadette Giordano
Sherrill B. Goodlive
Joanne G. Gordon
Roshelle T. Gordon
Beverly Goss
Lois L. Grass
Debra L. Grieneisen
Yesenia N. Groft
Mildred E. Grose
Kimberly J. Grundon
Thomas E. Guenther
Theresa L. Guerrisi
Michael J. Guido
Betty H. Guise
William D. Guntrum
Geraldine Gutwein
Marcia J. Hajduk
Kimberly S. Hall
Budd Hallberg
Patricia A. Hanahoe-Dosch
Carolann Hardy
Chloe M. Harriman
Mary L. Harris
Alice M. Hart
Lisa A. Hartman
Brooke M. Hartman Barrett
John R. Heapes
Charles L. Heller
Earl M. Henry
Lisa N. Herr
Susan D. Herr
Graham S. Hetrick
Lisa K. Hill
Susan Hill
Yolanda P. Hively
Shelley L. Hobbs
Lori W. Hockley
Maureen G. Hoepfer
Thomas W. Hoffert
Cheryl L. Holder
Jerry C. Holt
Morgan A. Horton
Cinnamon A. Hosterman
Kenneth F. Hudson, Sr.
Kenneth P. Hull
John and Janice K. Hummel
Madeline Humphrey
Willetta D. Huth
Julia R. Imboden
Marie E. Johnston
Shay H. Jones
Susan P. Jones
Lorraine M. Kandra
Kasim Karaev
Judith A. Kartoz
Shawn D. Keenan
David R. Keller
Amy L. Kennedy
Amanda N. Kerstetter
Ellen M. Kessler
Michele C. Kieff
Holly R. King
Tracy L. Kinsey
Sally S. Klein
Donna R. Knepper
Joe Knezic
Jessica L. Knouse
Marjorie A. Kohr
John H. Kondravy
Donald G. Koones
John M. Kopetchny
Allison D. Kraft
Louise R. Kunkel
Bonelyn L Kyofski
Gary Laird
Donna K. Larson
Vanessa V. Larson
Jessica D. Layton
Nicole R. Leach
Susan F. Leib
Margaret J. Lenton
Joanne R. Lentz
Sandra K. Lewis
Keith L. Li
Ann L. Kemper
Gloria A. Knoll
H.C. Kohr
Phyllis Korman
Nina M. Kottcamp
Erika J. Kovacevic
Elizabeth J. Leidy
Linda L. Lubold
Katherine M. Lucas
Ronald M. Lucas
Allison L. Lukenich
Deborah E. Lynch
Carla A. Magnelli
Sharon C. Magraw
Annmarie Malchenson
Randy M. Manning
Susanne E. Mantel
Edward J. Marsico, Jr.
Robert A. Martin
Yvonne E. Martin
Marjorie A. Mattis
Keith R. May
Mark E. Mayberry
Donald R. McCallin
Mark McCammon
Edward J. McCarthy
Philip P. McDonald
Ruth A. McGinley
Lorie A. McKee
Kathleen McKenna
Zenoria M. McMorris-Owens
David W. McNeilly
Janice H. Meadows
James R. Megenity
Susan L. Mehargue
Larry B. Meinsler
Anne G. Miller
Deborah S. Miller
Debra R. Miller
Doris J. Miller
Elaina Miller
Kenneth A. Miller
Ronnie L. Millward
Yvonne J. Milspaw
Richard H. Mininger
Jill K. Mitzel
John R. Mohn
Paul J. Monko
Richard W. Moore
Andrew B. Morrow
Margaretta W. Morrow
Juanita M. Mort
Jean S. Moser
Marci J. Mowery
Linnette A. Murray
William M. Murray, M.D.
Beatrice Musser
Betsy L. Musser
Linda A. Mussoline
Amy E. Myers
Dorothy L. Myers
Ruth A. Negley
Sandra E. Negro
Douglas A. Neidich
Heidi L. Neiswender
Noreen M. Neitz
Kevin P. Nelson
George R. Ness
Binh H. Nguyen
Tuan-Linh N. Nguyen
Debra A. Nickey
Jason T. Nielsen
Roseanne Nuss
Linda P. O'Connor
Thomas L. Olsen
Rebecca O'Neill
Richard S. Orange
Michele M. Orner
Cornelis M. Oussoren
Jerome E. Ozog
David R. Padfield
Alice P. Parker
Dominic A. Pelino
David O. Percy
Yolanda Perez-Rivera
Barbara J. Peter
Carl R. Petersheim
Elizabeth K. Phillips
Robert J. Phillips
Michael J. Pinamonti
Kerry L. Pierich
Gregory J. Pijar
David W. Pitts
Diana R. Plack
Gretchen J. Plotkin
Jay F. Plumley
Joan Polgreen
Matthew D. Pomraning
William C. Pool
Susan J. Poticher
Timothy W. Pramik
Mary K. Prescott
Jeanne M. Purtell
Mary D. Putnam
Christine A. Quinones
Christine K. Raczka
Gretchen L. Ramsey
Richard E. Randall
Ronald E. Rebuck
Joseph F. Register*
Sue Reichenbach
Chris Reilly
Cynthia A. Reiner
Molly Reinhart
Janet E. Rich
Barbara A. Rickard
John D. Riley
Oriali Rivera
Sharon R. Roberts
Gerald S. Robinson
Luana B. Robinson
Claire L. Rogers
Joseph W. Roman
Cindy W. Rose
Ilene R. Rosenberg
Catherine W. Rosenkrans
Gary J. Rosenstrauch
Debra L. Rothermel
Shirley M. Ruch
Keith D. Rufalo
Charles R. Rusnak
Ann L. Russ
Susan E. Salsberry
Angela M. Sanden
Timothy J. Sanden
Frederick E. Sanders
Timothy L. Sandoe
Lisa A. Sanford
David Satterlee
Jean A. Schaeffer
Lois A. Schaffer
Donald E. Schell, Jr.
G. R. Schultz
Ruth Schwalm
Diane E. Scott
Henry H. Seidel
Rosann Seidel
Linda M. Seip
Steven S. Seitchik
Susan E. Seitz
Joanie F. Seitzinger
Rosa G. Seyfried
Dennis W. Shade
Amy L. Shaffer
Jacquelyn A. Shaffer-Musser
Raymond J. Sherer
Charles E. Shields, III
Cynthia L. Shirk
Rebecca L. Shoener
Charity L. Shreffler
Kenneth R. Shutts
Cynthia L. Sierk
Trumbull L. Simmons, Jr.
Mark S. Singel
Ronald H. Skubecz
Gary A. Smith
Mary L. Smith
Michael J. Smith
Monica A. Smith
Ruth A. Smith
William D. Smith
Jeffrey L. Snead, Sr.
Jeffrey S. Snyder
Edith Socolow
Judith L. Sorensen
Martha B. Spear
Wendy E. Spicer
Rudolph D. Spoljaric
Beverly A. Stanton
John K. Stark
Julia A. Statler
Elizabeth P. Steele
Earl S. Stein
Pamela A. Stein
Carl D. Steinhart
Robert R. Steinmetz
Suzanne M. Steinour
Eleanor Stelma
Carla V. Stinnette
Bobbie M. Strausbaugh
Timothy A. Stringer
Joseph G. Strite
Thomas W. Strite
Ty D. Strohl
Mata A. Stroup
Nancy M. Swartz
Robert J. Swatski
Marjaneh Talebi-K
Deborah J. Tasker
Debari P. Tee
Joan E. Teti
Debra Q. Thomas
Patricia J. Thompson
Tem B. Tipton
Doris M. Titko
Barbara A. Tokarz
Gladdi L. Tomlinson
Michael A. Tonkay
David M. Transue
James M. Troutman
Robert T. Troxell
Meredith E. Tulli
Carole E. Tuttle
Svitlana I. Tyson
Marie C. Ulmen
Jack Ulsh
Hovig R. Vartan
Frances M. Verotsky
Carolyn J. Veit
Ila A. Vidyarthi
Barbara A. Wadlinger
Adam W. Walter
Janice H. Waltz
Elizabeth A. Wargo
Gladys H. Watkeys
H. C. Watkins
Philip J. Walsh
Mary H. Watson
Norma J. Watson
Elisa J. Weigard
Robert B. Weinstock-Collins
Gerhard W. Wendt
Marvin L. Wendt, Sr.
Andrea M. Wenger
Nancy L. Wennberg
Michele D. Wherley
Judith A. White
Carol B. Widerman
Raymond L. Wiersma
Kathleen A. Wildauer
Carol S. Williams
Jennifer S. Williams
Martin J. Wise
Marian E. Yoder
Elizabeth Zamzow
Susan B. Zearing
Judy E. Zeiders
Ellen Ziegler
Organizations
AACA Museum
ABC Lanes, Inc.
Adams County Winery
American Legion Auxiliary Unit 420
APR Supply Company
Avis Rent A Car Barbush Rentals, Inc.
Bricco
BRP Entertainment
Butler Balancing Co., Inc.
Buzgon Davis Law Offices
By Design Consultants, Inc.
C.E. Williams Sons, Inc.
Cafe Fresco
Camp Curtain Fire Company #13
Campbell Commercial Real Estate, Inc.
Capital Construction Management, LLC
Ceramics Club Harrisburg Campus
Classic Drycleaners and Laundromats
Cogent Research
Colonial Advertising, Inc.
Commonwealth Business Interiors, Inc.
ComSource
Council for Standards in Human Service Education
Crime Stoppers of Dauphin County
Cumberland County Fire Chiefs Association
Dauphin County Volunteer Fireman Association
Dick's Clothing and Sporting Goods
Digital Planet, Inc.
Diversified Design
DRS Architects, Inc.
Dutch Apple Dinner Theatre
East Pennsboro Township
Ebersole Pontiac Buick GMC Honda
Employees Fund at YRC
Enginuity Energy
Evans Engineering, Inc.
Fast Lane Auto Wash
Fisherville Fireman's Relief Association
Flowers and Flowers Certified Public Accountants
Focus Suites of Philadelphia
Foxchase Golf Club
Friendship Fire Company Bressler
Fulton Theatre
General Pickett's Buffets
Gettysburg Foundation
Giant Foods
Girl Scouts in the Heart of Pennsylvania
Green Mountain Coffee Roasters
Halifax Borough
Halifax Township
Harrisburg Hospital Nurses' Alumni Association
Harrisburg Radio Amateur's Club
Harrisburg Senators Baseball Club
Heits, Inc.
Hershey Gardens
Hershey Theatre
Hershey Park Camping Resort
Highspire Fire Company
Hornung's Hardware
Horst Excavating
McClure Company, Incorporated
Mercer Tool Corp.
MET PRO Corporation
Millersburg Fire Company
New Century Education Consulting, LLC
Nicolet High School District
Nissley Vineyards
Office Max
Orthopedic Institute of PA
Panera
Pennoni Associates,Inc.
Pennsylvania Legislative Data Processing Center
Penny Power, Ltd
Perfido Weiskopf Wagstaff & Goettel
PFM Asset Management, LLC
Professional Properties, LLC
Progress Fire Company
Quandel Construction Group, Inc.
Science Applications International Corp.
Sports Emporium, Inc.
SSM Industries, Inc.
Steelton Firemens Relief Association
STV Architects
Swatara Township Volunteer Fire Department
The Foundation for Enhancing Communities
Triple Crown Corporation
UGI Utilities, Inc.
United Way of Adams County
Upper Allen Township Police Department
Utz Quality Foods, Inc.
Wachovia Wells Fargo Foundation
Weis Markets, Inc.
West Enola Fire Company
West Shore Regional Police Department
WITF, Inc.
Wyndham Gettysburg
*Deceased
This Annual Report reflects gifts received between July 1, 2012, and June 30, 2013. Every attempt has been made to accurately reflect our donors and friends. However, if you note an error, call the HACC Foundation at 717-780-2363 and please accept our apologies.