HACC would like to thank the following individuals for their leadership and support with planning the 50th anniversary events and activities for 2014. Thank you!
Honorary Co-chairs


Dorothy Byrne, '73
A 1973 graduate of HACC, Dorothy Byrne, first entered the corporate world as a successful fundraiser at the University of Chicago and the Museum of Contemporary Art, before starting her own consulting company and shifting gears to pursue her passion for the arts.
The internationally acclaimed opera singer has performed all over the world. She earned a Grammy nomination for her work in Glimmerglass Opera's recording of "The Mines of Sulphur" and is a sought-after international trainer and speaker.
A mezzo-soprano, she has performed with many companies, including the Metropolitan Opera, Lyric Opera of Chicago and Houston Grand Opera. Byrne has been profiled in Opera News, and served as a master class technician for McGill University, Boston Lyric Opera and San Francisco Opera's prestigious Merola Program.
She earned her Bachelor of Arts degree at the University of Pittsburgh and her Master of Business Administration degree at the University of Chicago Graduate School of Business.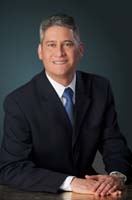 Pedro Cortés
The Honorable Pedro A. Cortés served as the secretary of the commonwealth of Pennsylvania from 2003 to 2010. He was the first confirmed Latino cabinet member and the longest serving secretary of the commonwealth in Pennsylvania history.
His portfolio at the Pennsylvania Department of State included professional licensure, corporate filings, charitable registrations, notary commissions and sports oversight. During his tenure as the state's chief election official, the department successfully administered 15 primary and general elections and implemented the Help America Vote Act.
A lawyer by training, Cortés was previously the senior advisor for Latino Affairs to three Pennsylvania governors. His professional pursuits also have included work with the Pennsylvania State Civil Service Commission, Pennsylvania Department of Public Welfare and serving HACC through his role on the Board of Trustees.
A native of Puerto Rico, Cortés has lived in Pennsylvania since 1990 and is a partner with the law firm of Haggerty, Goldberg, Schleifer & Kupersmith (HGSK).  He served on the Board of Trustees for HACC and is the recipient of many awards, including: Hispanic Business Magazine's 100 Most Influential Hispanics in the United States and The Pennsylvania State University Alumni Fellow, the most prestigious award given by the Penn State Alumni Association.
Cortés earned his Bachelor of Science in Hotel, Restaurant and Travel Administration from the University of Massachusetts, Master of Public Administration from Penn State University and Juris Doctor from Penn State Dickinson School of Law. He also holds doctorate degrees honoris causa from King's College, Harcum College and Widener University School of Law.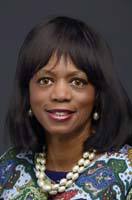 Velma Redmond
Velma A. Redmond serves as divisional general counsel for American Water. She leads the company's legal department in four states and is vice president, general counsel and secretary of Pennsylvania American Water. Prior to joining American Water, Redmond served Pennsylvania in various roles, including as chief counsel of the Pennsylvania Department of State, chief counsel of the Independent Regulatory Review Commission, and assistant counsel and assistant attorney general.
Over the years, Redmond has served her community in many meaningful ways and held leadership positions in a variety of civic organizations with a particular focus in the area of education. She is a member and immediate past vice chair of the Board of Managers of the Milton Hershey School and a member of Elizabethtown College's Leadership Council. Redmond is a member of her alma mater, Princeton University's Alumni Schools Committee for Central Pennsylvania. For a number of years, she served as the first African-American chair of the Board of Trustees of HACC, and she was a member of the Board of Directors of the Pennsylvania Commission for Community Colleges.
Her active role with these organizations, as well as her involvement in the YWCA of Greater Harrisburg and The Foundation for Enhancing Communities, reflect her dedication to helping others and her commitment to expanding opportunities for the residents of Central Pennsylvania.  She is currently a member of the boards of the M. S. Hershey Foundation, The Hershey Trust Company, Capital BlueCross and The Pennsylvania Society and active in professional organizations, including: current member and past chairman of the Board of Directors of the National Association of Water Companies-Pennsylvania Chapter and past co-chair of the In-House Counsel Committee of the Pennsylvania Bar Association.
Redmond received her bachelor's degree from Princeton University and her Juris Doctor Degree from Villanova University School of Law. She has been honored many times for her dedication to the community including the honorary doctor of public service from HACC in 2007.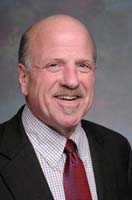 Peter C. Wambach, '67
A 1967 graduate of HACC, Peter Wambach, credits HACC as the pivotal turning point in his life, because it created the pathway for him to attend an affordable institution of higher learning, which otherwise would have been unattainable. He earned his bachelor's degree from The Pennsylvania State University and continued on to dedicating himself to the state and local government. 
The retired state representative dedicated more than 35 years to serving Pennsylvania. He represented the 103rd District in the House of Representatives and authored drug and alcohol treatment laws that have served more than 500,000 people since 1986. He wrote the Pennsylvania Whistleblower Law, which protects those who expose wrongdoing in state and local government. For 12 years, he also served as executive director of the Bipartisan Management Committee in the state house.
Currently, Wambach serves on the HACC Board of Trustees and has served on the board of a number of organizations including the March of Dimes, Mothers Against Drunk Driving, Drug Free Pennsylvania, the 4-H Advisory Council, Camp Curtin YMCA and the Harrisburg Senior Citizen Center. He also enjoys volunteering on a monthly basis at Homeland through a sing-along program with the residents.
Peggy Lenton

Michael A. Walsh
Return to top
Kim Banister, Events, Exhibitions and Logistics

Hope Harrison, Fundraising

Megan Kurtz, Communications, Community Outreach and Marketing

Subcommittee Members

Events, Exhibitions and Logistics Committee Members
Melissa Albright

Kim Banister

Holly Bailor

Warren Bair

Lise-Pauline Barnett

Timothy Barshinger

Cody Burt

Denis Deslongchamp

Kara DiFilippo

Monica Dixon

Deb Eichenberger

Nicole Ernst

Jeff Fazio

Teri Guerrisi

Kim Hall

Wendy Kaehler

Kadijah Kastriba

Moses Kavishe

Jessica Knouse

Georgeann Laughman

Brent Miller

Yvonne Milspaw

Scott Simonds

Rob Swatski

Ron Talbott

Audrey Ulsh

Carolyn Veit

Jayne Walsh

Errol Wizda
Fundraising Committee Members
Hope Harrison

Laura MacNeil

Marion C. Alexander

Cindy Doherty

John Eberly

NormaGotwalt

Shannon Harvey

M

aureen Hoepfer

Rachel Musser

Linda Whipple

Melvin Wilson
Communications, Community Outreach and Marketing Committee Members
Megan Kurtz

Linda Arnold

Holly Bailor

Kim Banister

Leslie Boon

Jenn Boyd

Margaret Brandt

Kathleen Brickner

Marietta Carr

Elizabeth Dunn

Amy Grapes

Teri Guerrisi

Daniel Houloose

Michael Klunk

Georgeann Laughman

Tracy Mendoza

Yolanda Perez-Rivera

Ronald Rebuck

Theresa Richwine

Cathy Rosenkrans

Trum Simmons

Scott Simonds

Nancy Summers

Marilyn Teeter

Robert Troxell

Kim Wolf

Laura Wukovitz
Return to top