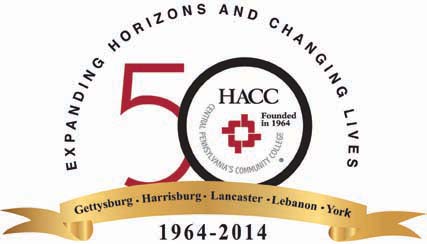 Sept. 5, 2013
Dear HACC Community,

Last week, we invited you to cast your vote for HACC's 50th anniversary logo.
With more than 2,000 votes cast, we are pleased to announce that the 50th anniversary logo, designed by HACC's alumna, Raven McKeal, is the winner! Congratulations and thank you, Raven! Starting in February 2014, look for Raven's logo as we celebrate our 50 years of successful education.
More 50th anniversary information will be available in the upcoming weeks, including a chance for all students, faculty, staff, alumni and friends of HACC to participate in a 50th photo. We'll also invite you to share your favorable moments at HACC and reasons for choosing the College.
If you are interested in serving on an anniversary committee, or if you have suggestions for the committees, please email us at hacc50@hacc.edu.
Thank you,
Mike Walsh, Chief of Staff
Peggy Lenton, Executive Assistant, Lebanon Campus
Co-Chairs, HACC 50th Anniversary Committee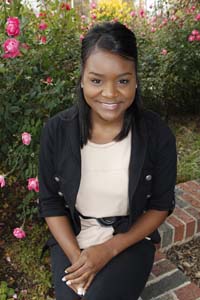 About Raven
Raven McKeal currently resides in Harrisburg, Pa. McKeal is a 2010 graduate of Bishop McDevitt High School, which is where she first realized her passion for graphic design. In Fall 2010, McKeal enrolled at HACC and graduated with an Associate of Arts in graphic design in May 2013.
"My experience at HACC has allowed me to grow as an artist and as a person. HACC has been such a positive influence in my life. I just finished my summer internship and I plan to attend Kutztown University to further my skills in both graphic design and fine art to receive a bachelor's degree. After school, I would like to have a career in graphic art and design working for an ad agency or becoming a freelance designer. It is my dream to one day have my own business doing what I love...DESIGN!" –Raven McKeal