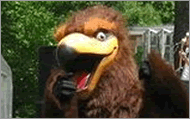 Final Exam Schedules - Please review the revised fall 2013 term final exam schedules and contact your instructors if you have questions.

 
 

Massage Therapy program discount for nurses - Nurses receive $700 discount when they enroll in HACC's Massage Therapy program - including program that starts at the York Campus in January. More
Student Honors Photography - Photography students at HACC will display their work at the annual student photography exhibit from Wednesday, Nov. 27 through Thursday, Dec. 12, 2013, Rose Lehrman Art Gallery. View News Release here.
Free GED testing in November and December - Central Pennsylvania residents who do not have a high school diploma can take advantage of free general educational development (GED) testing through HACC. Read more
HACC Massage Therapy coming to the York Campus - Students can enroll now for 12-month program that begins in January 2014. More
Register for Spring 2014! - Search class schedules, upper right corner!
Direct Stafford Loans Disbursement - HACC is changing the way it disburses federal Direct Stafford Loans. Find out more here.