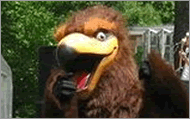 Revised Schedule for Finals - Final exams will be given Wednesday, May 7 through Tuesday, May 13, 2014. Please consult with your professor in advance if you have an exam on May 13 and plan to participate in commencement that evening.
myHACC Portal Outages - The myHACC portal is experiencing sporadic outages. Work is being done to resolve the issue. To access your online classes, please use https://ehacc.hacc.edu.
Snow Make-up Days Scheduled - The spring 2014 semester will be extended to make up missed Monday classes on May 5 and missed Tuesday classes on May 6, 2014. The missed Saturday class will be made up on Saturday, May 3 and the final exam pushed to the following Saturday, May 10.

 
 

Spring 2014 Phi Theta Kappa Induction Ceremony - HACC's newest members of Phi Theta Kappa will be inducted to the organization on Saturday, March 15 at 3 p.m. in the Cooper Student Center on the Harrisburg Campus. All are welcome to join the celebration!
Ted Lick Administration Building - HACC dedicated the newly renovated Administration Building today, Tuesday, March 4, 2014, in celebration of the 50th anniversary of HACC's first Board of Trustees meeting. more...
Not finding the courses you want or need? - Fill out the Course Availability Feedback Form.
Important Notice Regarding e2Campus - Many of you recently received email notification to extend your e2Campus account in the next 30 days. Follow these easy directions. Don't delay! Winter is still here!